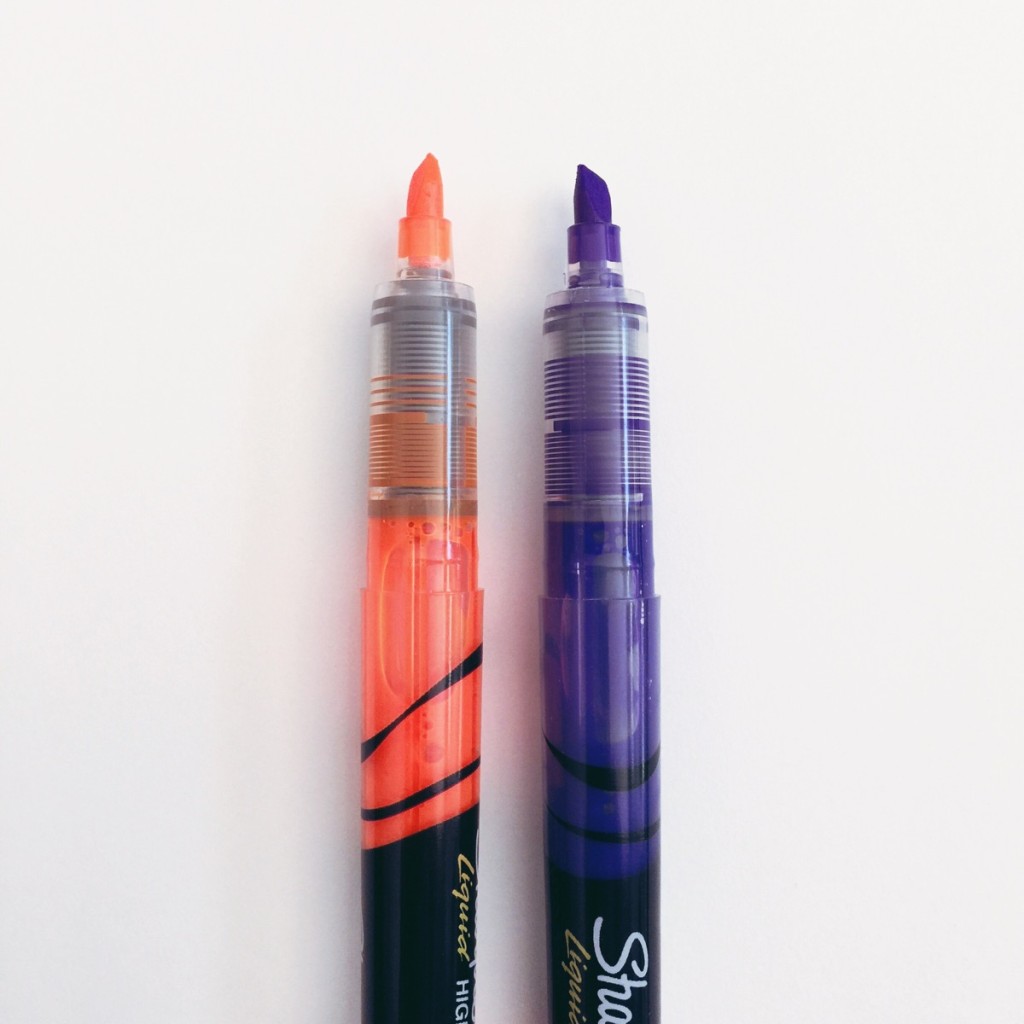 Something a little different for today. I picked up a pack of eight Sharpie Liquid Highlighters a couple of weeks ago and decided to have a little fun with them . . .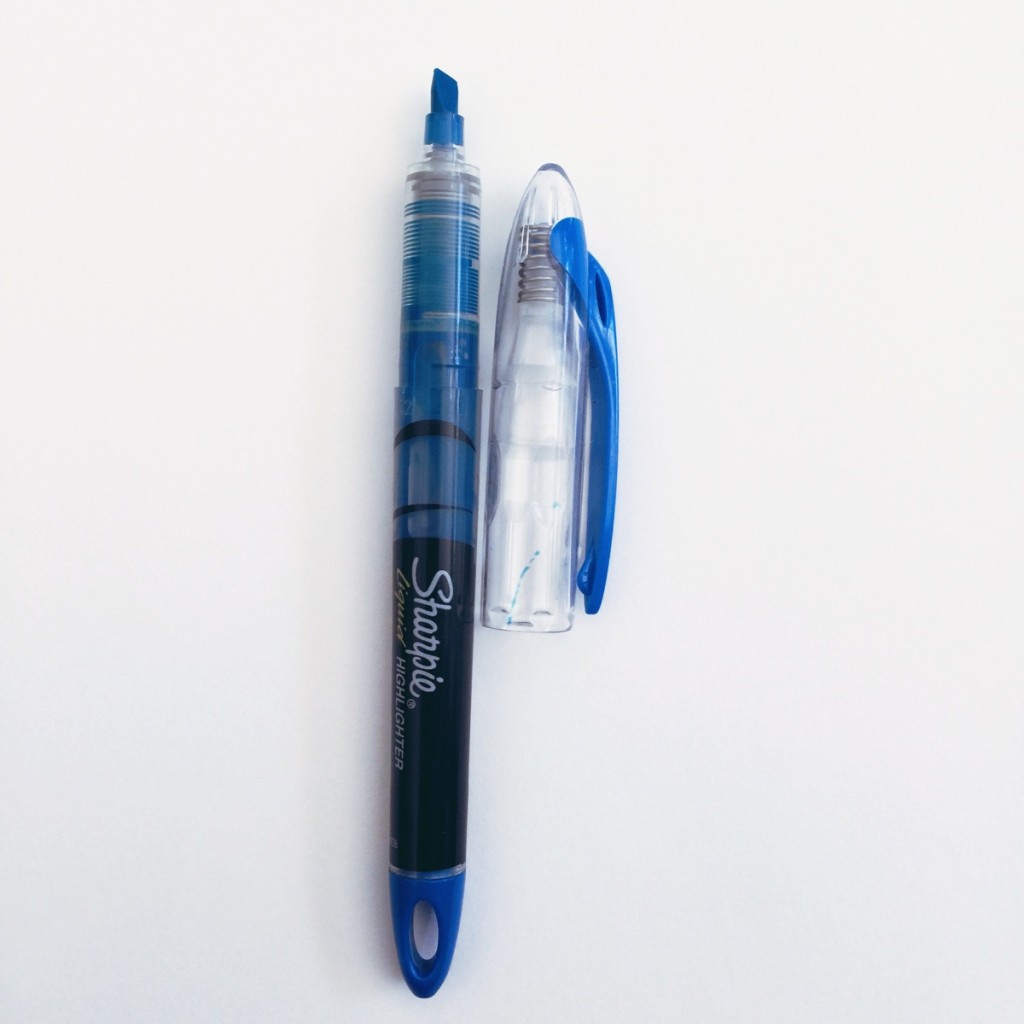 These chisel tip highlighters make it easy to either highlight or underline text.
Below: The yellow looked a little funky right out of the package. The color went down super-wet and looked almost dirty (like the tip seen in this picture). It did soak through the paper a bit more than the other colors, but it dried to the bright yellow one would expect. The next time I used the marker, it was still looking like this, but it was no longer a super soaker.  😉
Because of the shape of the ends of the markers, you could hang these from a cord around your neck. You know, if you wanted to. Sharpie suggests that these can be attached to binders, planners, and bags.
My pack of eight contains the following colors:  red, pink, orange, yellow, green, blue, purple, and raspberry.  (I later learned that what I am calling raspberry is actually called berry by Sharpie – so close.)
The caps snap on with a solid click and can be posted with confidence. The clip is solid with a bit of flexibility.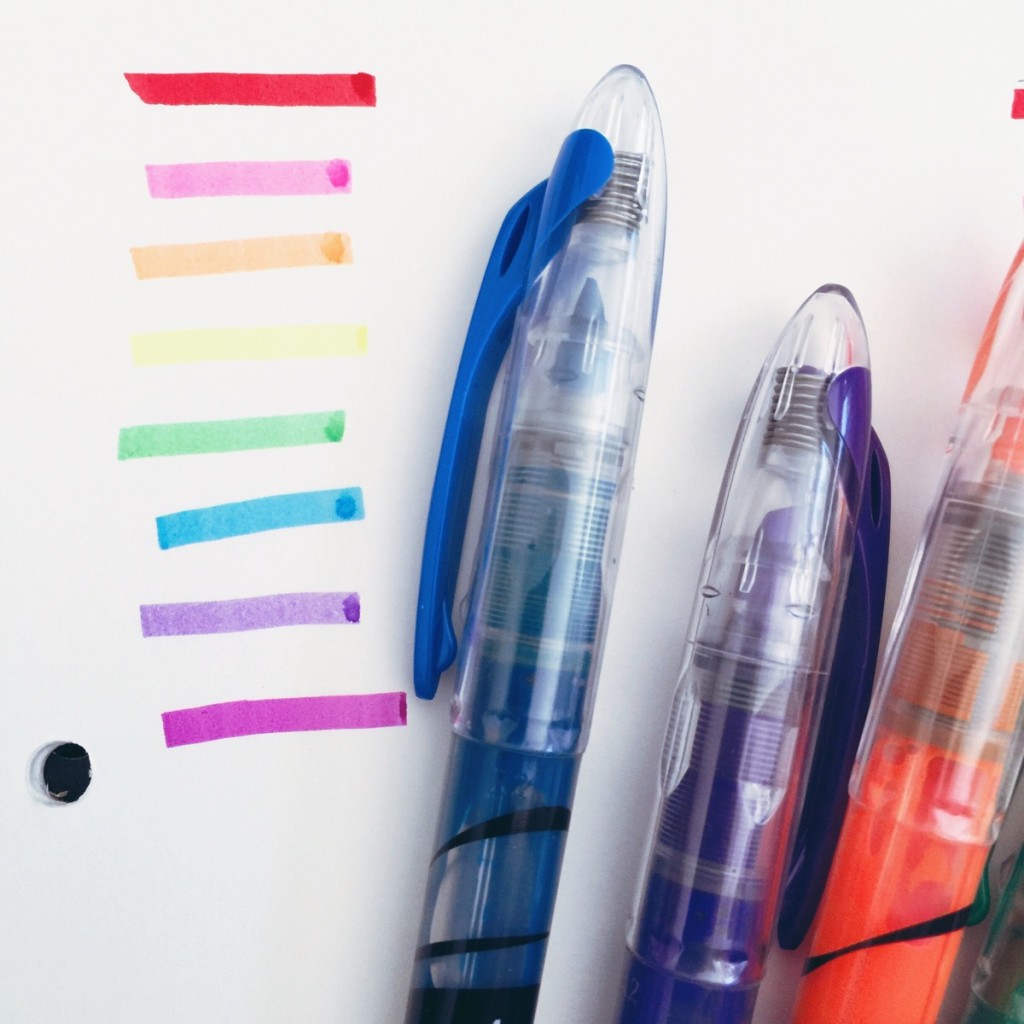 I tested each marker with a gel pen and pencil.
These Sharpies are odor-free and the clear body lets the user see when ink is running low. All of them performed well with no smearing. I waited less than five minutes for the gel pen to dry before going at it with the marker.
But – highlighting text isn't all these fun Sharpies can do . . . 
Bottom Line:  I like them! The red is my least favorite color because it's the least transparent of them all. All of the other colors seem like exactly what I want in a highlighter.
Hope you're all having a good week!