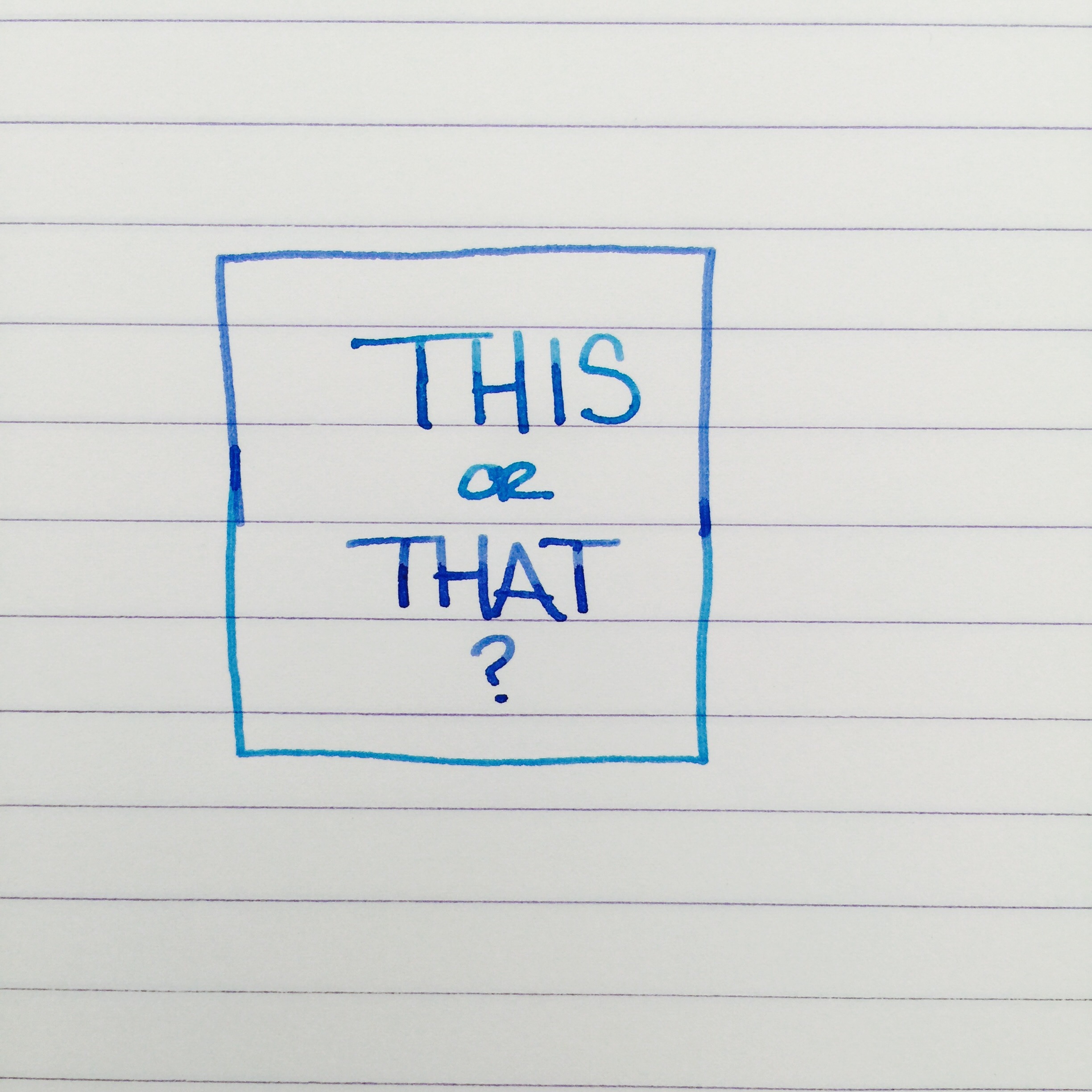 This or that?
Pilot Iroshizuku Kon-peki or Tsuyu-kusa?
Kon-peki is on top. It's so popular. I bought it long ago without trying the sample first. But Tsuyu-kusa? I'm not even sure how to pronounce it. I first tried it earlier this month when an Instagram friend asked how it compares to Kon-peki.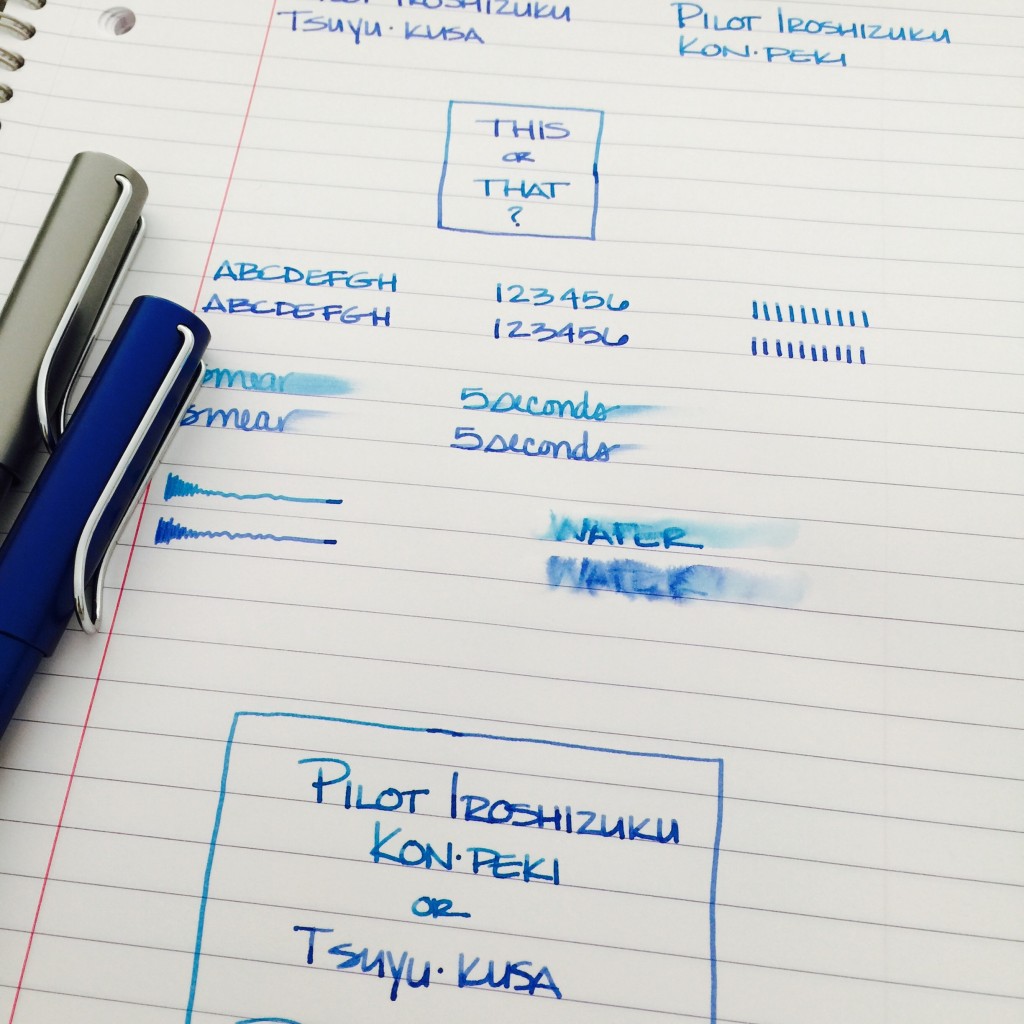 Both are really pretty and have a little shading. They write wonderfully (as do all of the Iroshizuku inks I've tried). Kon-peki leans toward turquoise. Tsuyu-kusa is a warmer, more rich blue color.  Neither is particularly water-resistant (I let things dry for about five minutes before swabbing with a good amount of water).
Here's a better look at them . . .
So. Which will it be for you? I'm choosing . . .