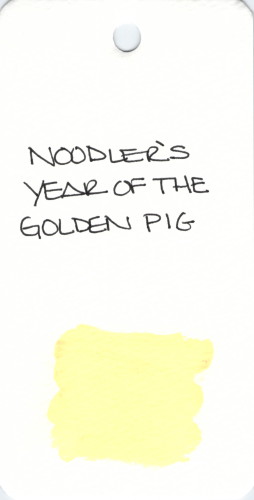 Noodler's Year of the Golden Pig is interesting to me.
I've bought the sample from Goulet Pens (from where most of my samples come) twice. The first time, the ink sat for a very long time before I got to it and it was . . . coagulated. Ew.  I bought it again, opened the bottle the same day and . . . same thing.
I'm not sure what is going on, but I know this ink isn't going into any pens I own.  Do any of you have experience with Year of the Golden Pig? I'd love to hear all about it.