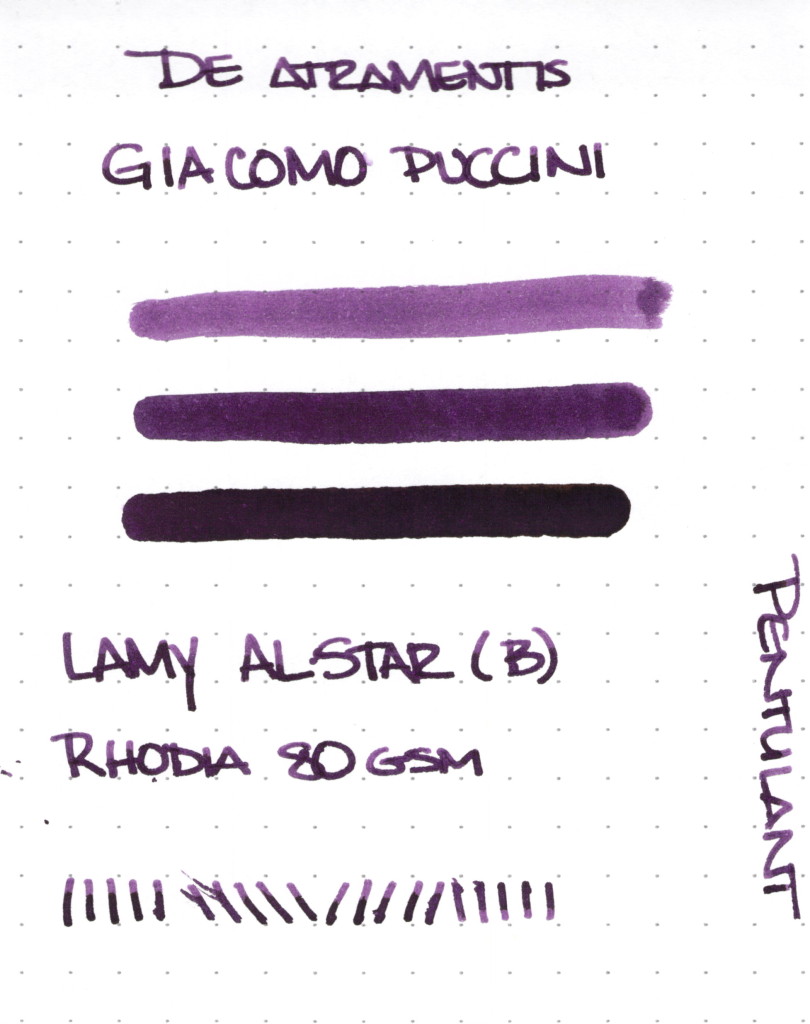 Hello, Puccini!
Giacomo Puccini fountain pen ink from De Atramentis is the kind of ink I could really love. The color is a rich, dark purple – eggplant. It writes very well – no issues with flow, no feathering, bleeding, or showing through to the other side of the paper. (The smears you see above are user error – I turned the sheet of Rhodia dot grid paper over and it was still wet.)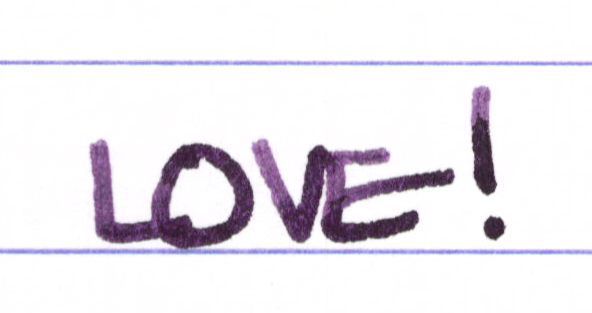 This Puccini might be love!

There is zero – zero – water resistance.

Want to know a little secret? I love the "shreds" that tearing paper out of a notebooks leaves behind. Crazy, right? Crazy, but true. Mr. Pentulant hates them – cracks me up.
Anyway, I bought my sample from Goulet Pens and this ink has since been discontinued. I love it, but I also love Alexander Hamilton. To be honest, I find myself wondering if it's the same ink. A long time ago, I asked Brian Goulet if there was a way to tell which of the various De Atramentis inks were which of the other De Atramentis inks – there's not. So disappointing.  In any event, if you love Pucccini like I do, you might take a look at Hamilton and see if you love him, too. I think you will.