I have two things to say about Noodler's Hunter Green:
the color isn't for me
if the color is for you, you will probably love this ink
There's a tiny bit of spread on the Maruman paper I was using for this review. I'm inclined to believe this is an issue with the paper rather than with the ink. This also has me thinking that it's time for me to be really consistent with my paper choices for ink reviews.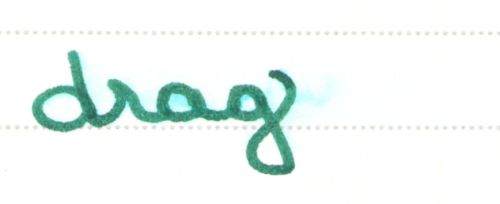 I am super-duper impressed with the water resistance of this ink. It's not perfect, but it is among the very best.
The ink writes well. No issues with bleeding or showing through. It's wonderfully saturated and seems very consistent as far as flow from the pen goes.
Even though the color isn't for me (I'm more of a true green girl), Noodler's Hunter Green is just about as good as it gets in terms of performance. Highly recommended.
I bought my sample from Goulet Pens. It is still available there and has mostly good reviews. Complaints seem to mostly surround dry time (an issue I definitely did not have) and spread (an issue I attribute to the paper).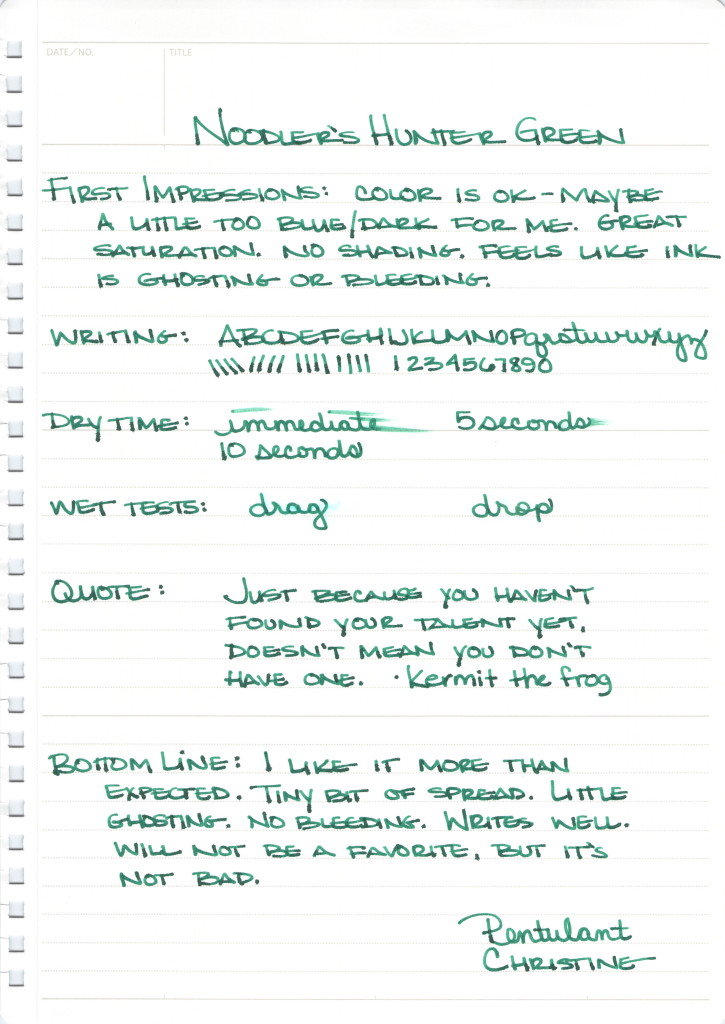 Do you have a favorite green ink?