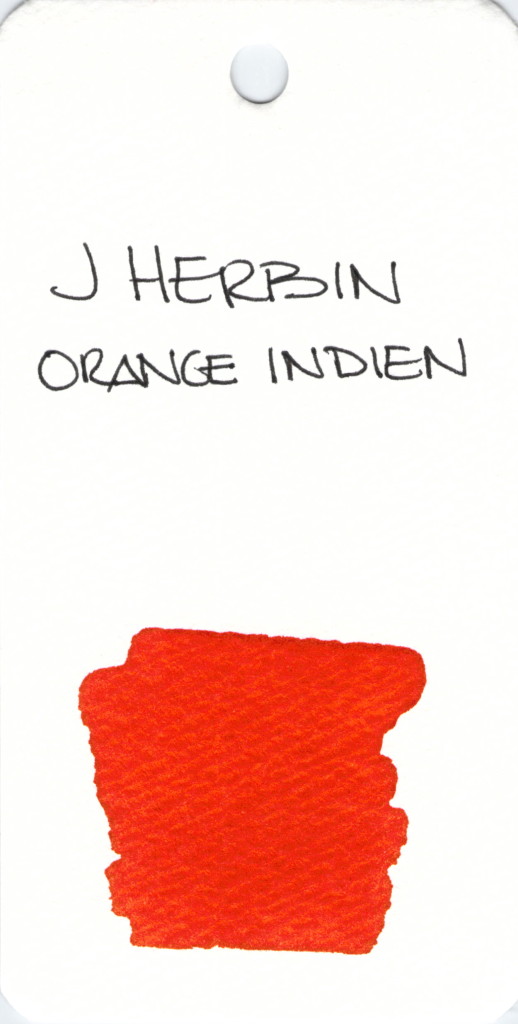 J Herbin Orange Indien is a nice ink with decent color. It's no match for my favorite orange, Diamine Pumpkin, though.
Because of all that's been going on, I'm happily behind on ink swabs for the year. I'll definitely get to 365 eventually – probably even more than that (so many inks, so little time). I also want to get back to full reviews here – I've been putting some mini reviews up on Instagram.
My sister said I should tell my "fans" #sorrynotsorry from her.