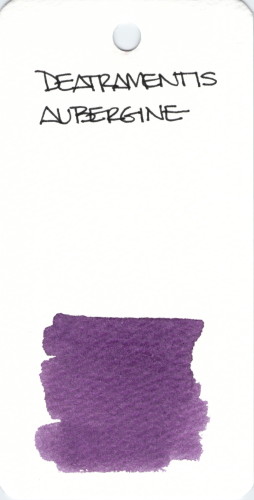 De Atramentis is famous for making a zillion inks. And then they take some of them, add a little scent and name it something else. Some, they add the name of a famous person and then sell both of the inks.
I don't think De Atramentis Aubergine is the same has Alexander Hamilton. Buuuut…the side of the bottle does say Aubergine. Which really just means purple (or eggplant, apparently).
I generally like De Atramentis inks. It's a little annoying that they (nor no one else) has a color chart showing which inks are related to which others. If you know of such a chart, please let me know.
xo