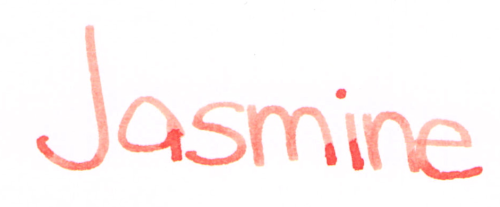 De Atramentis Jasmine is surprising in a number of ways . . .
the scent is reminiscent of jasmine
the color isn't very well saturated
it writes surprisingly well
there is zero water resistance

I tested this ink in a Lamy Safari with a broad nib and there is some amount of shading going on:
There are a lot of nice things about this ink. It writes great – no hard starts, no feathering, no bleeding or show through – but I just don't like it.  The color is nothing special to me and I can't imagine a situation when I'd want to write in this color.
Having said that, reviews on Goulet Pens are great for Jasmine, though one reviewer said that it bleeds on Filofax paper – good to know.
What do you think?  Love it? Hate it?
Oh, and in case you care about such things – I bought and paid for the sample size of this ink with my own pennies.