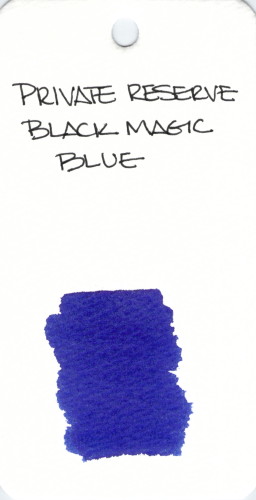 Day three of ink swabs makes me feel like this is really happening.  Only 362 days to go!
Private Reserve's Black Magic Blue is an ink I've reviewed in the past. Spoiler: I love it. The name doesn't exactly match the color as I see a bunch of purple in both the swab above and the samples in the review.
It's been awhile since I've inked a pen with this ink and seeing it again here is making me hunger (thirst?) for it a bit.
Oh, hey, I'm making progress on getting the new site filled in. There's a fresh About Me page. Check it out.