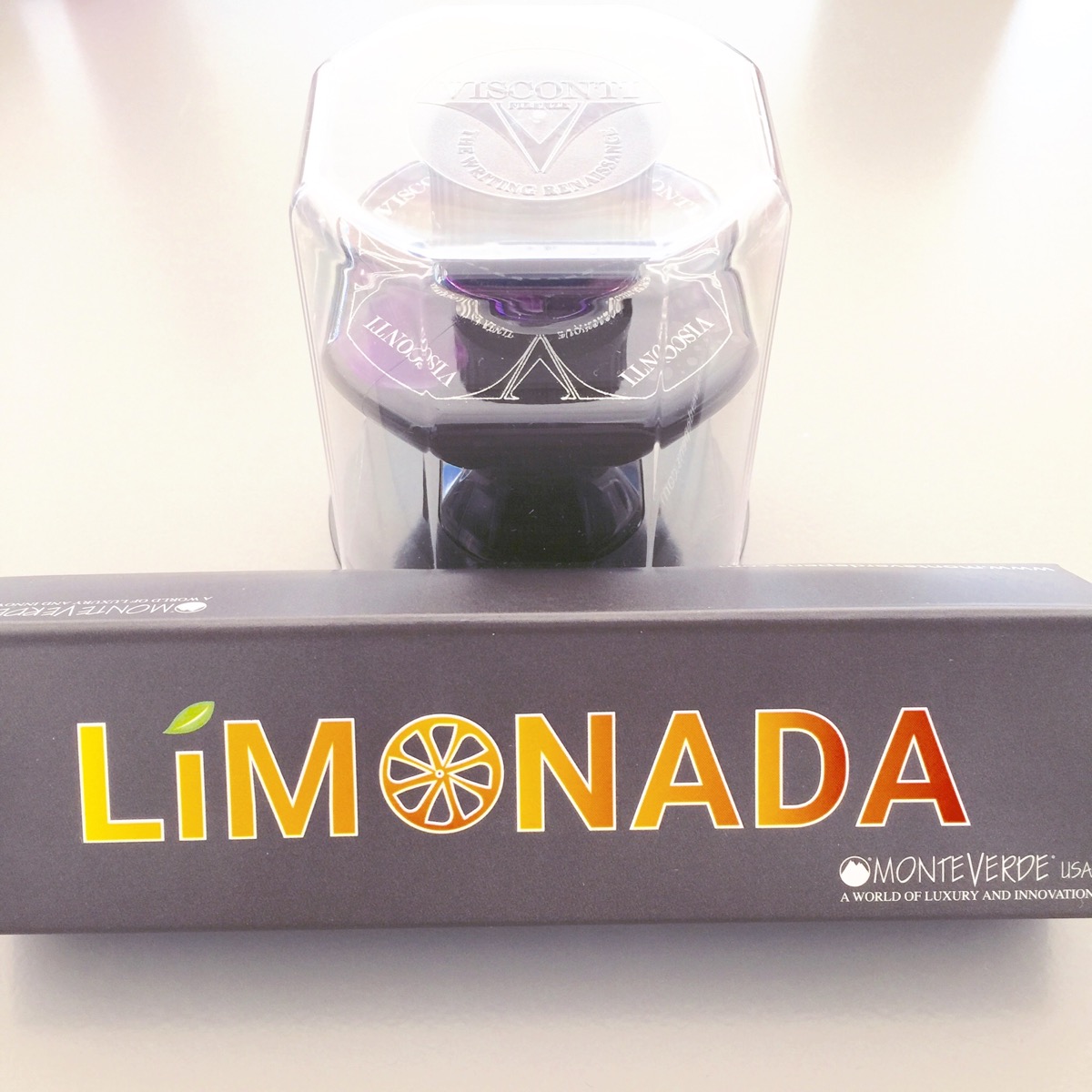 When Margaret from Goulet Pens asked if I'd like to review the Monteverde Limonada and a Visconti ink, I replied with this:
I have zero experience with either the pen or ink and would love to review them. For the pen – I'm totally open on color – send me your favorite!   For the ink – any of the colors is fine with me – except the brown – because, you know, it's brown 😉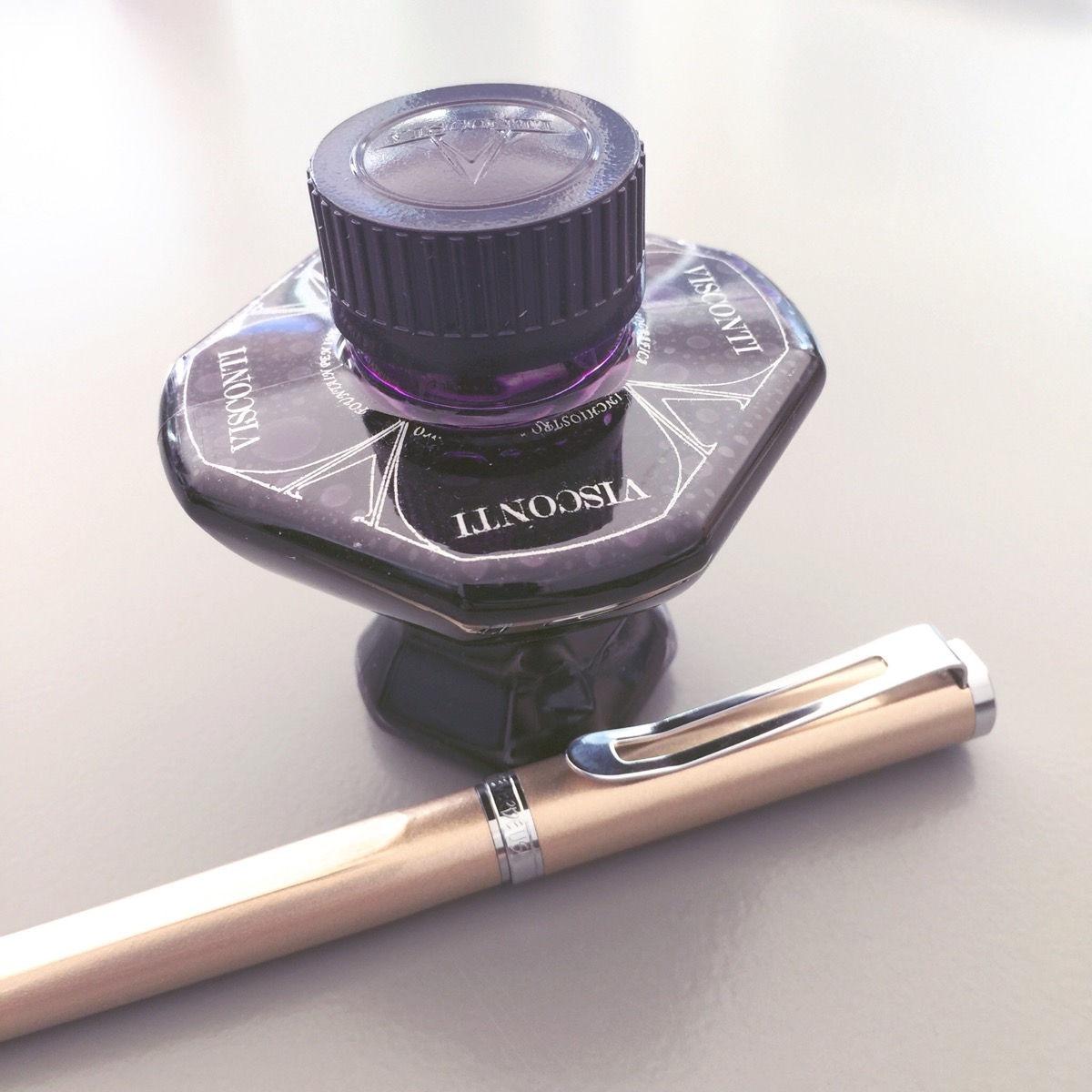 Let's look at the pen in detail today and save the ink for another day.
The Monteverde Limonada in Roma Gold is a rich satin-finished champagne color and it's easy to see why it's Margaret's favorite color. It is only available with a medium nib. The pen arrives clipped to a detailed instructional sheet inside the thick paper/board box shown above. It also comes with an converter and two standard international short cartridges – one blue, one black.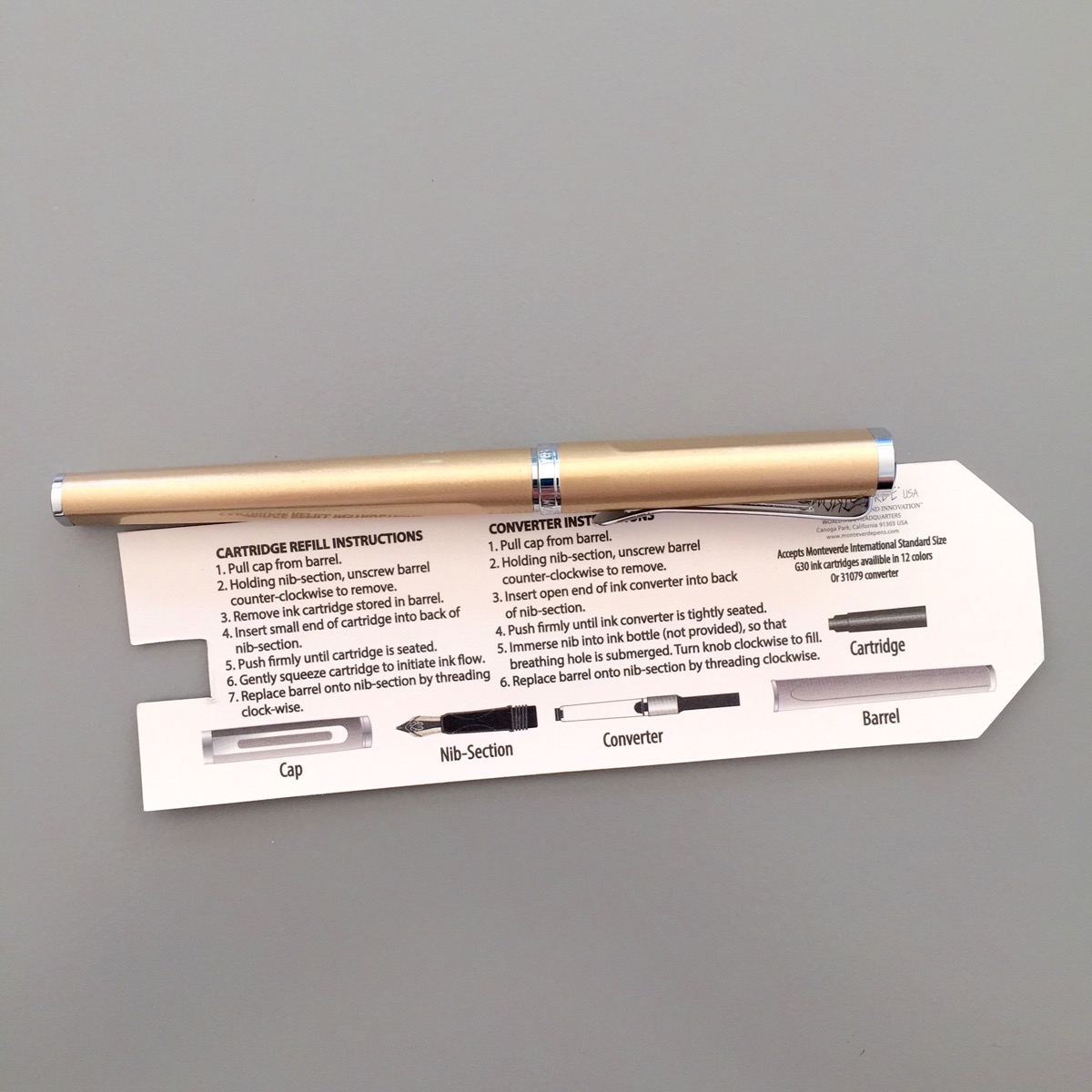 I love the detailed instructions.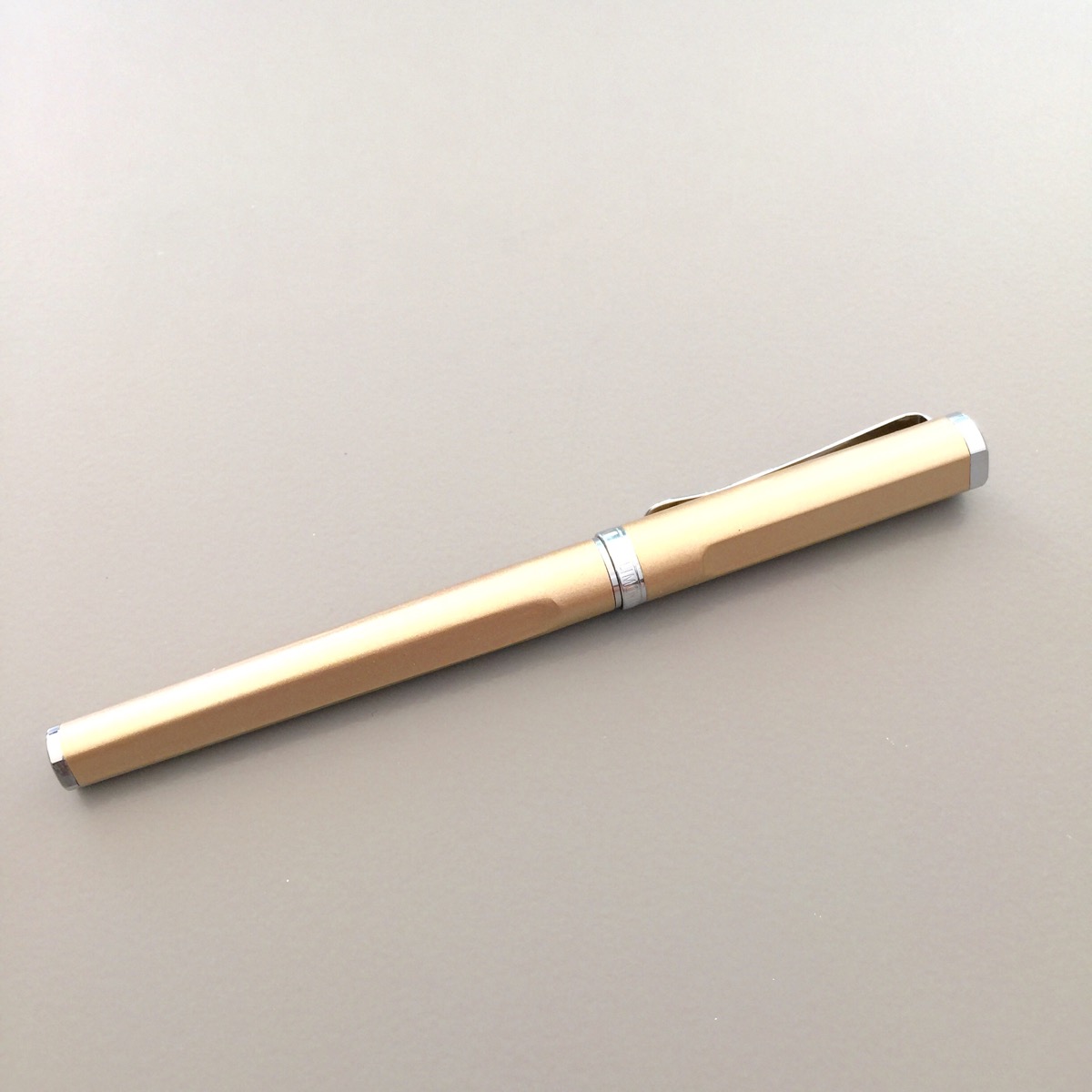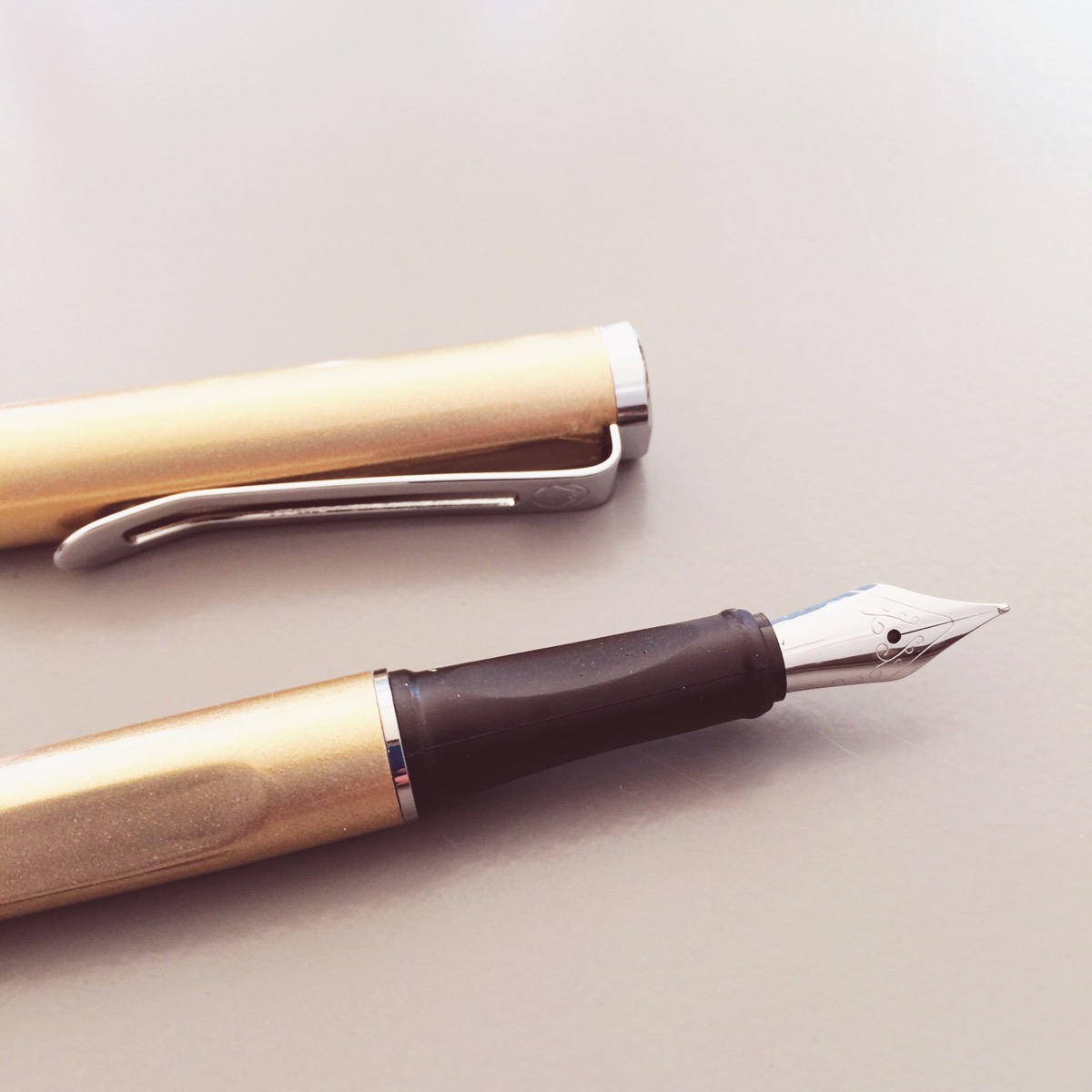 The Limonada is definitely on the slender side. The grip/section is shaped similarly to the Lamy Safari / Al-Star. These two things make me think this pen isn't for everyone – especially those with larger hands. I didn't find it uncomfortable, but it was perhaps a bit unbalanced when the cap was posted.
The clip is flexible and positioned quite high on the cap. When clipped in a shirt pocket, it rides low rather than poking up out of the pocket. The clip is also flared at the end – making it easy to slide onto a stack of papers.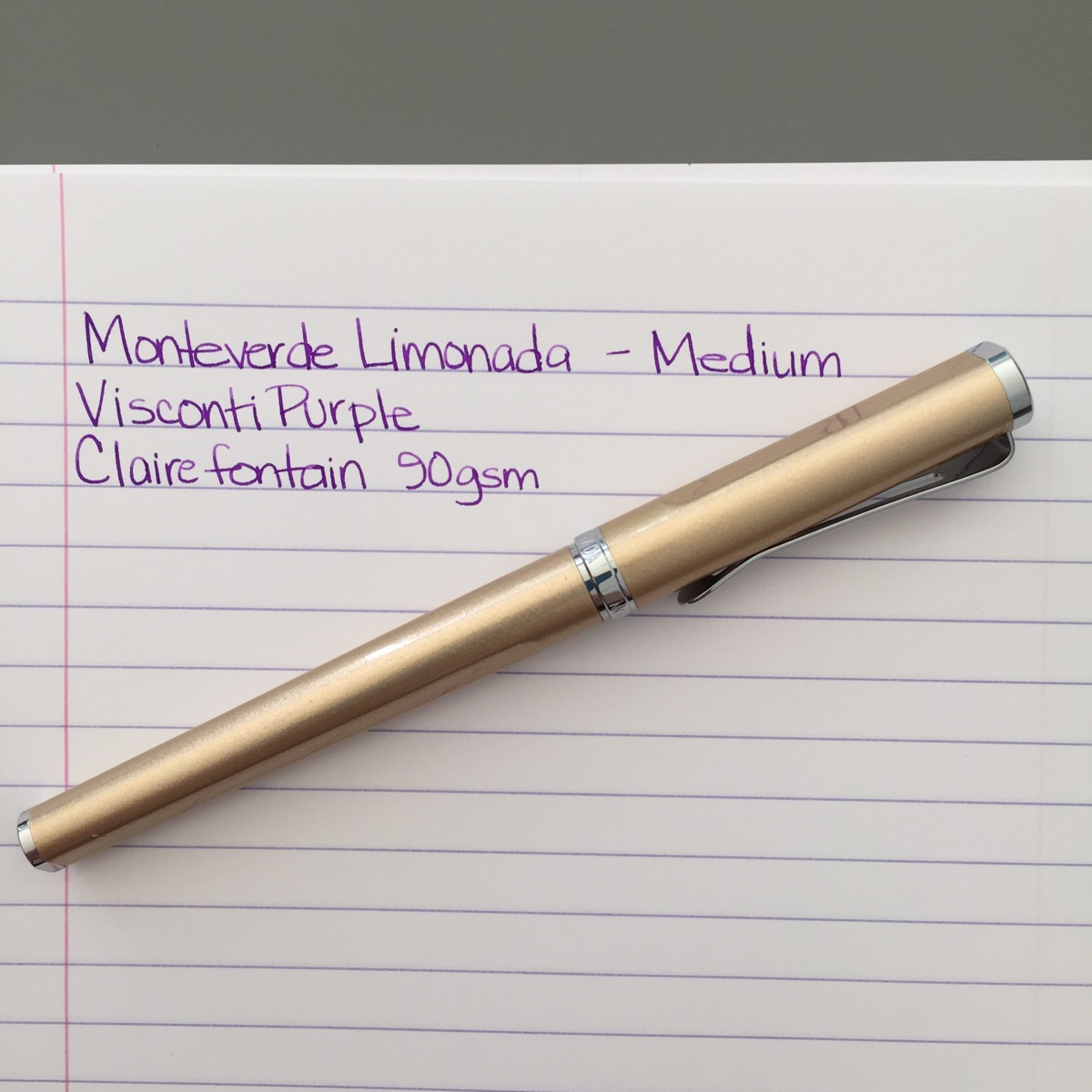 Clairefontaine ends with an "e" – everyon knows that.
But how does it write?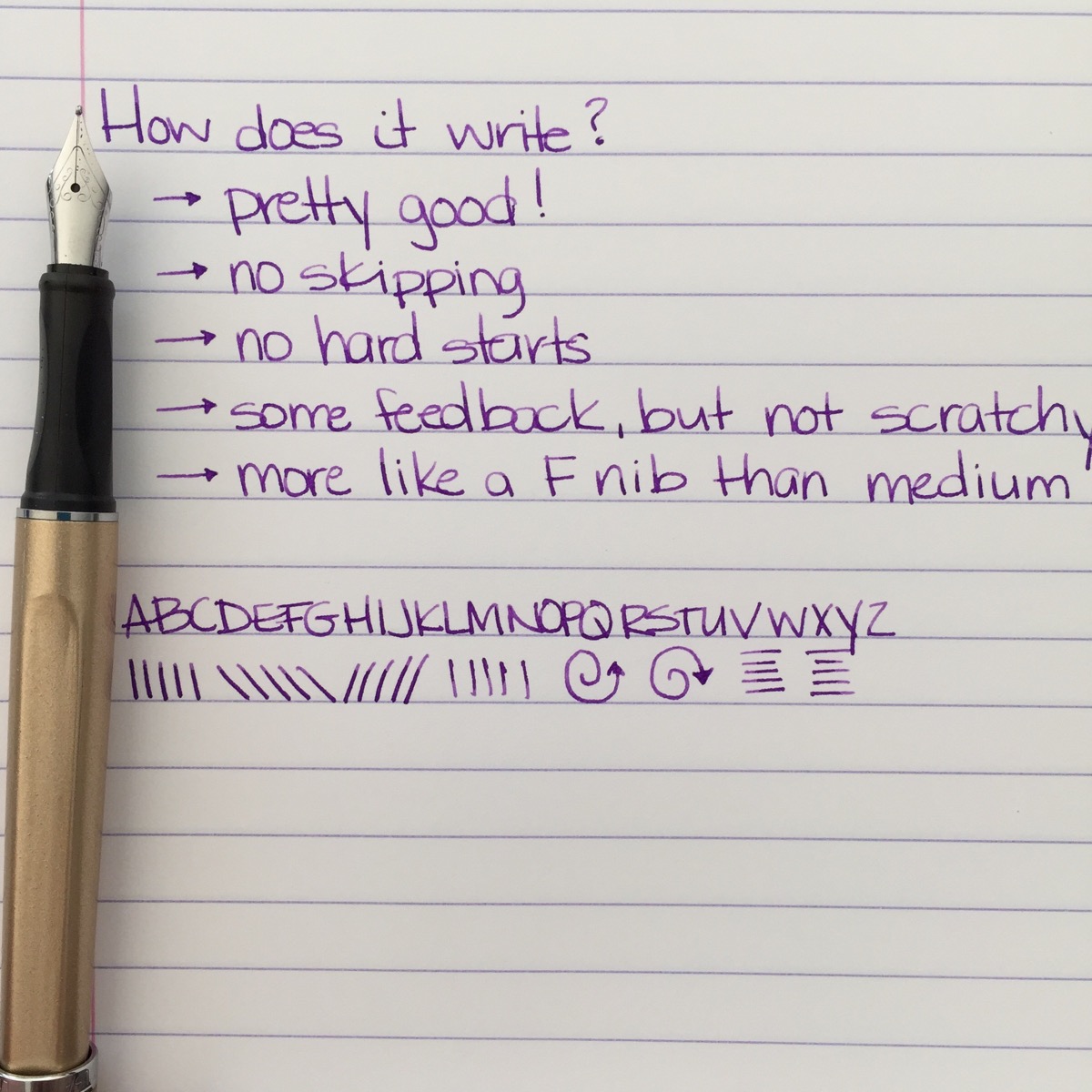 Pretty good! It's not the smoothest pen I own, but it's not even a little scratchy. I definitely think the writing looks more like a western fine nib than a medium. There were no writing issues at all and the pen started right up – just the way it's supposed to work. (This writing is done with Visconti Purple.)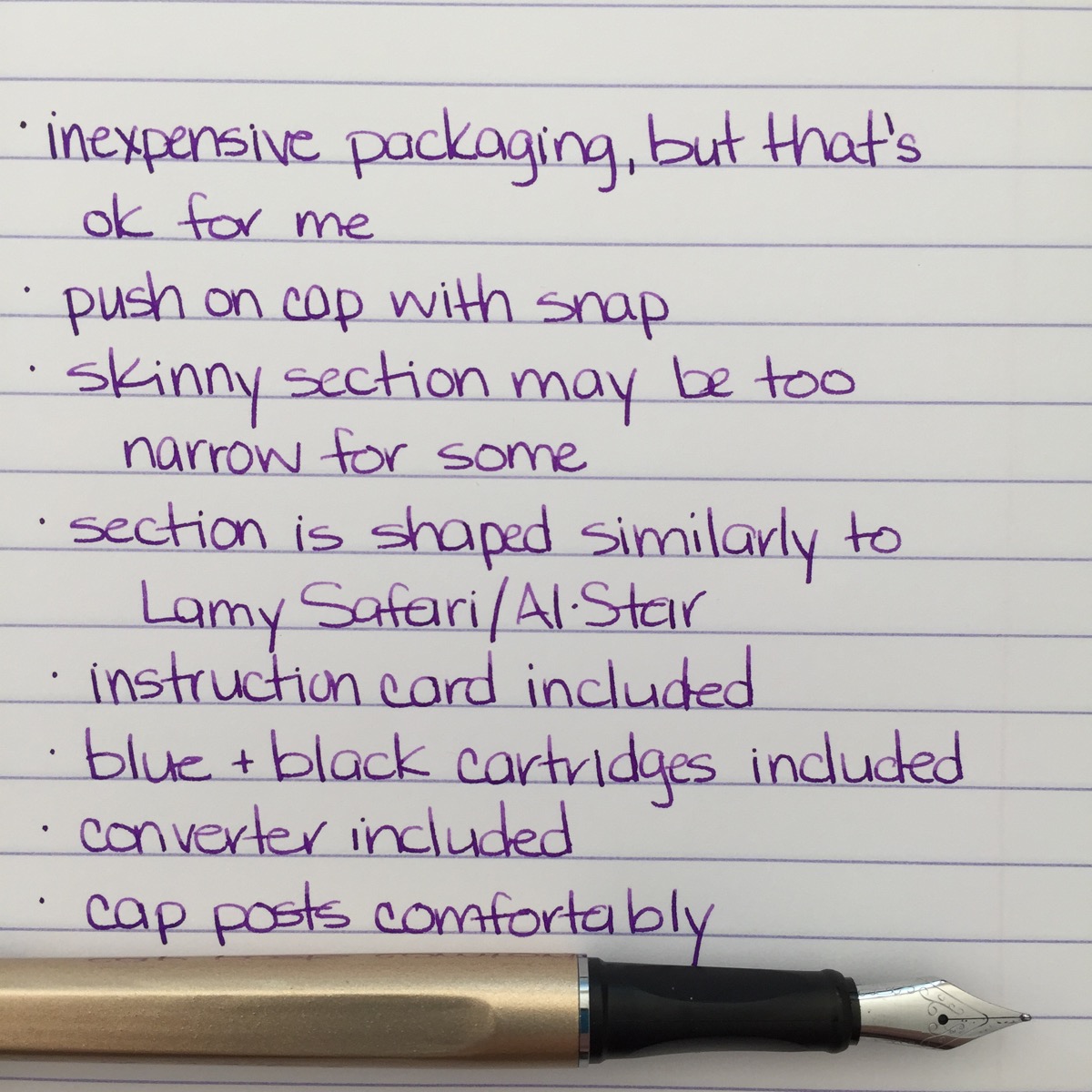 Final thoughts . . .
At $28, the Limonada is a good value. I love that the converter and two cartridges are included. It writes well and I like that it comes in several different colors.
Having said that, this pen won't replace my inexpensive pen of choice –  Lamy Safari. The Safari is $29.60 at Goulet Pens and does not include the converter. My other low-cost pick is the Pilot Metropolitan at just $15 (converter included).
Thanks to Goulet Pens for the opportunity to try the Limonada. They sent it free of charge and I promised to give my honest opinions.
Keep an eye out on Instagram for more pictures of this pen and ink in use.