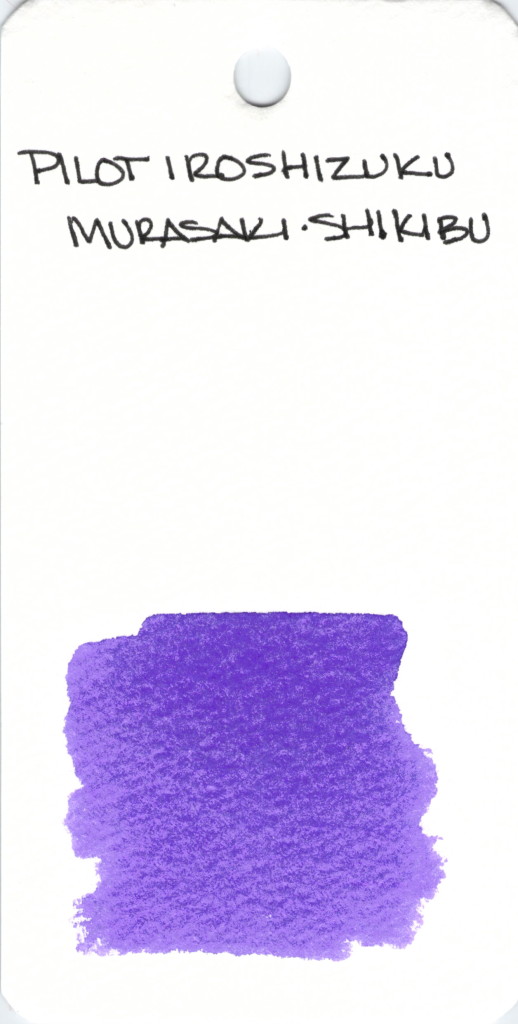 Hope you're having a good weekend!
After trying the sample of Pilot Iroshizuku's Murasaki-Shikibu, I knew I had to have more more more.  Good potential for shading, not super-saturated, writes very well.
The most common complaint I see about Murasaki-Shikibu is the level of saturation. If you are looking for a rich deep purple, you might like Noodler's Purple instead.