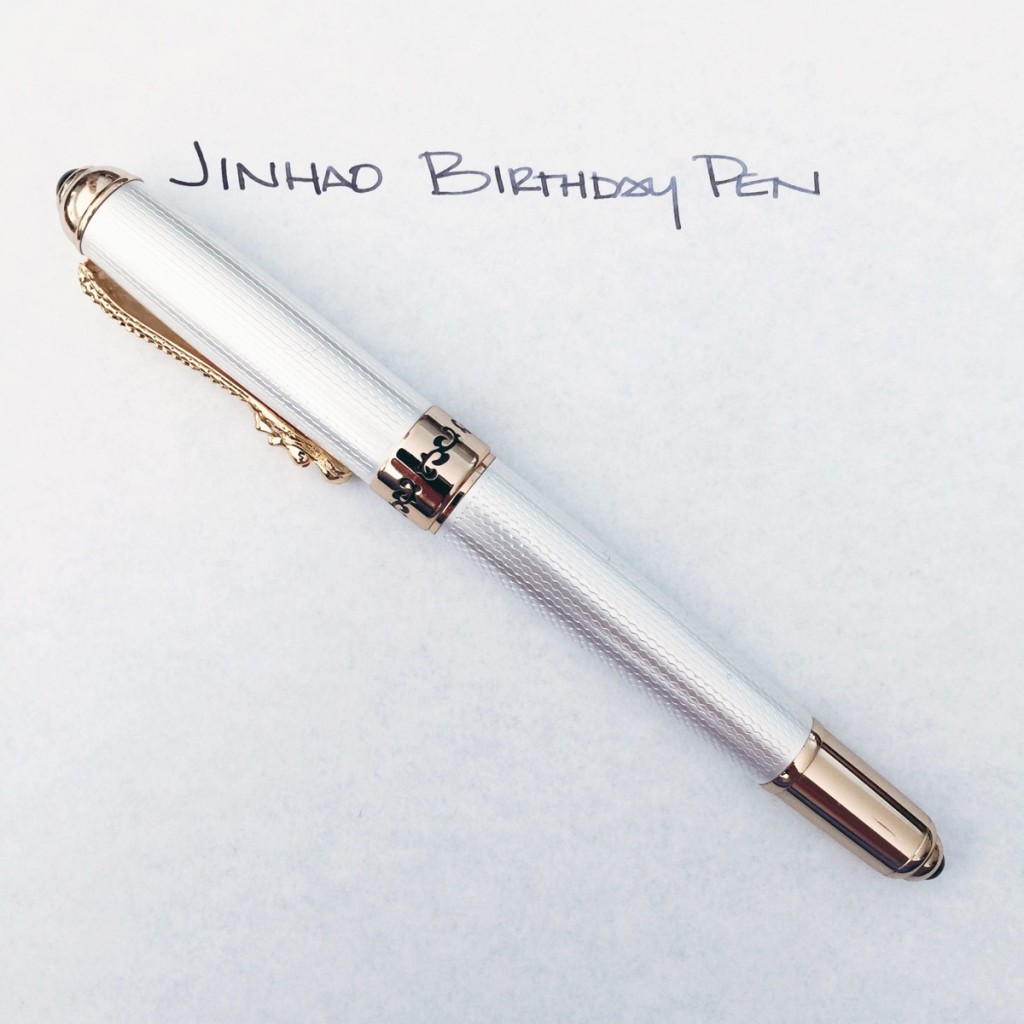 Yesterday was my birthday! I love birthdays – it's the one day reserved just for you and everyone deserves to have a special day on his/her birthday.
Among the phat pile of prezzies was this pen from my son and his wife. It's a Jinhao, but I don't know the name of the pen.
Let's have a closer look . . .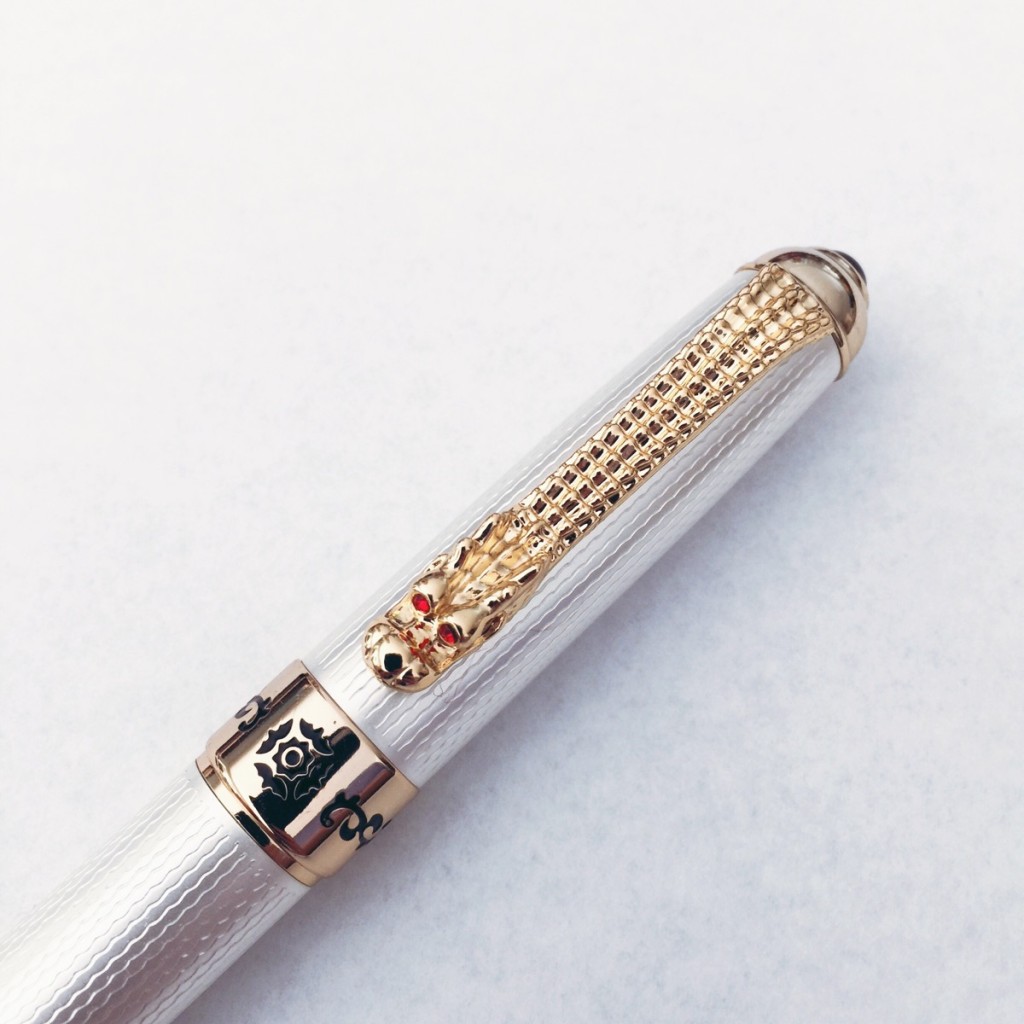 Great looking pen. The body is slightly textured (dragon scales, yo), the nib is two-toned steel. Lots of bling.
But how does it write . . . 
I inked it up with Pilot Iroshizuku Fuyu-syogun. Fuyu-syogun is one of my favorite inks for fountain pens. It works well with most pens and cleans up easily. Great for testing new pens.
I'm impressed with how this Jinhao writes. The nib is smooth with a little feedback. Flow from the pen is consistent with no hard starts, skipping, or other issues.  (I usually test on Clairefontaine 80gsm, this is Tomoe River Paper.)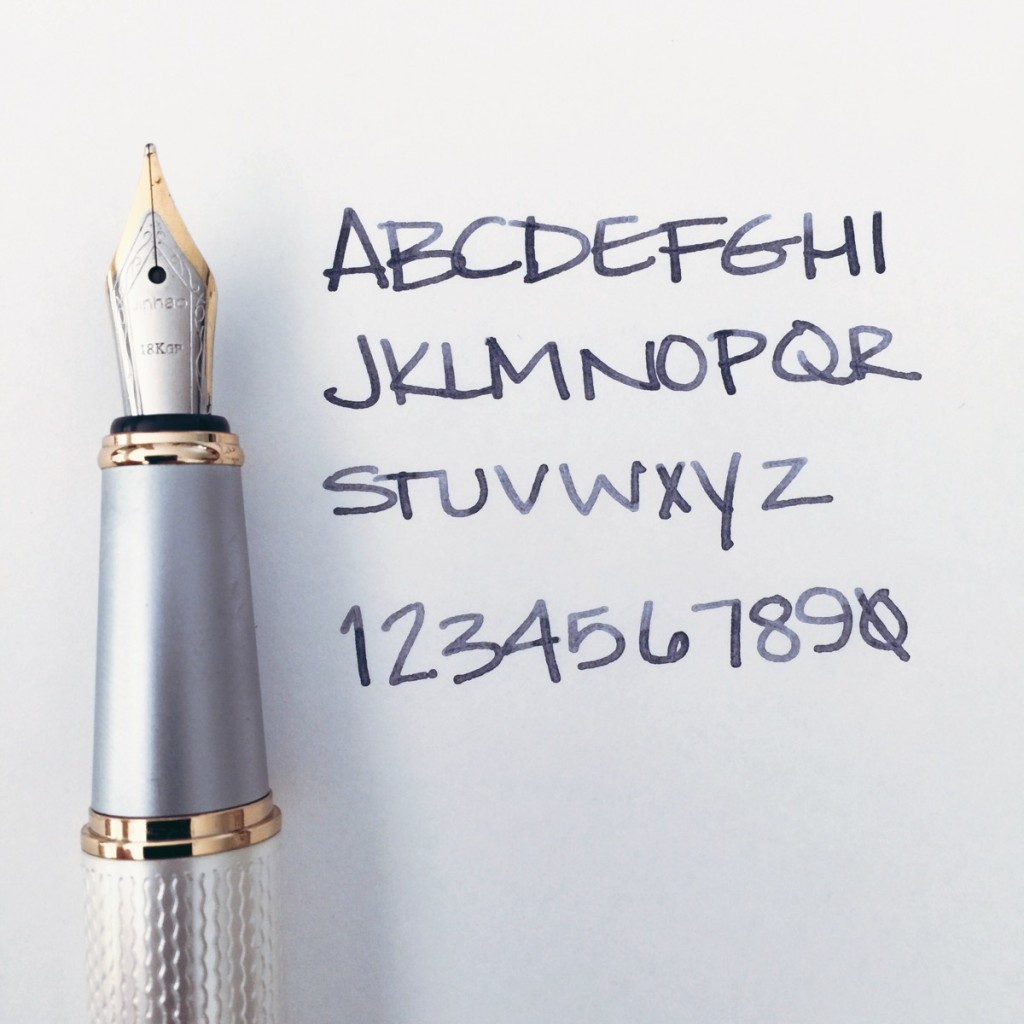 Bottom Line:   I'm digging it and I love that it was chosen especially for me by people who know and love me.
Do you love birthdays as much as I? Do you have and love any Jinhao pens?