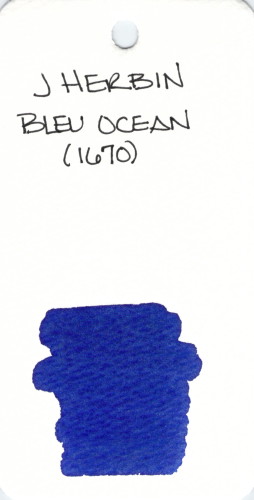 J Herbin Bleu Ocean (1670)
A very nice shade of blue. This ink was released on the heels of the ultra-sheeny, super special J Herbin Rouge Hematite. There was some disappointment in the fountain pen community that this ink wasn't more special.
I tend to agree. What do you think?